Entertainment
Mexican singer Thalia Reveals Her Secret to Staying Young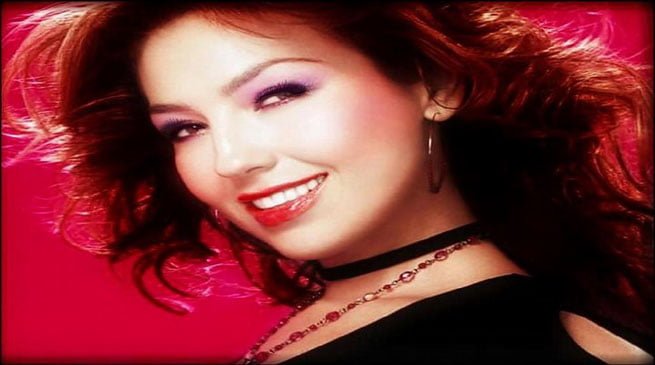 New Delhi    
Mexican singer Ariadna Thalia has revealed her secret to staying young and beautiful. While other celebrities credit healthy diet and exercise and other facial products, the 44-year-old star took a non-traditional route. Instead, she revealed that she was advised by sexologist Nancy Alvarez to engage in nightly sexual exercise, to which she had reportedly obediently followed.
The singer revealed in a recent candid interview that Alvarez gave her the advice when she was working on a radio programme, that nightly sexual orgasms can help retain a person's youthful look. When asked if she had taken the sexologist's advice, the Latina frankly said yes.
The singer also shared a video of her interview on her Instagram page and wrote that Alvarez, whom she considers as her great friend, advised her to have 50 orgasms.
Thalia also shared her photo with husband Tommy Mottola on her Instagram  page that highlights her sexual life. Inspired by "Fifty Shades of Grey," the photo shows the "Queen of Latin Pop" leaning on her husband's back as she faces the camera. Meanwhile, Mottola looks so business-like dressed in a suit and tie. Written along with their photo is the label "Fifty Orgasms of Thalia coming soon…"
Thalia  married with Tommy Mottola  in 2000 and already has two children with Mottola, son Matteo and daughter Sabrina.
Thalia had admitted that her hobby is sex. She also expressed how grateful she is that 67-year-old Mottola shares the same hobby.
Thalia also talked about how she takes care of herself. She admitted that she loves to pamper herself and loves to get pampered by the people that she loves.