Entertainment
North East
Assam: 8th Brahmaputra Valley Film Festival Invites Entries from Across India
Invites entries for both Competitive and Non-Competitive categories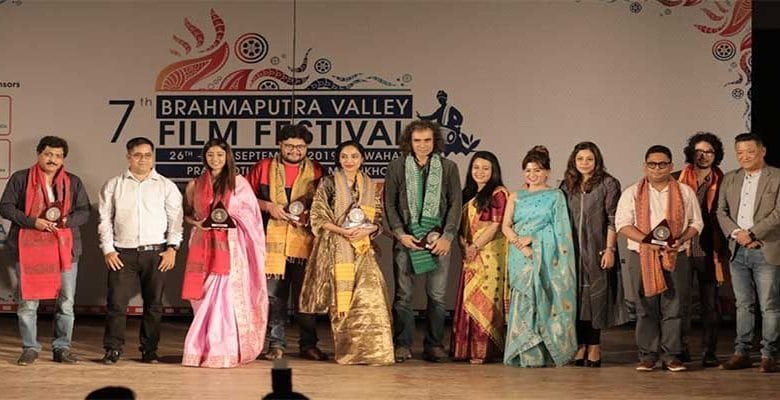 GUWAHATI-  As the countdown begins for the eighth edition of Brahmaputra Valley Film Festival, Northeast India's most celebrated film extravaganza, the festival invites entries of films from across India for its competitive and non-competitive categories.
Filmmakers from all across India can send in their submissions latest by October 31, 2023, for the 8th Brahmaputra Valley Film Festival (BVFF), to be hosted in Guwahati this December.
Arunachal: Galo Feature Film 'The Redemption' Sweeps 12 Major Awards, Putting Arunachal Pradesh on the Global Cinema Map
Hosted by Tattva Creations, In its 8th edition, the Brahmaputra Valley Film Festival introduces categories for film entries in the Competition section including feature film and documentary in addition to the short films section.
The festival will also showcase films and cinematic works in the non-competition category. The aim of this move is to broaden the platform for budding talent and showcase some of the best works in meaningful and creative cinema.
Despite recent global challenges, BVFF returns with a renewed vision to honour meaningful filmmaking, not only at the national stage but also on the international platform. The festival extends a warm invitation to film enthusiasts worldwide to participate in this cinematic extravaganza.
Speaking on the upcoming edition, Tanushree Hazarika, Festival Director of Brahmaputra Valley Film Festival says, "It's been a wonderful journey to organise 7 successful editions of BVFF and we are delighted to be prepping up for the 8th edition in December 2023. We are bringing the festival back in a grander way keeping in line with our vision of being the cradle of meaningful cinema. Hosted in Guwahati, the gateway to Northeast India, BVFF aims to be a platform to bring together filmmakers and film talent across India."
BVFF is more than just films; it's a haven for creativity and networking. Attendees can look forward to engaging workshops, stimulating quizzes, and insightful panel discussions, creating prime opportunities to connect and network with renowned cinematic stars, both nationally and internationally recognized.
Speaking about the festival earlier, actor Boman Irani had said that he wished to attend the festival again. "Such a wonderful audience, so responsive to the smallest detail. I wish I could come again and again to attend BVFF," Irani had said, commenting on the 2018 edition of the festival.
Chum Darang on playing Bhumi Pednekar's girlfriend in Badhaai Do
Filmmaker Imtiaz Ali also had praises for the festival. "The efforts that you take on to select the films and get the right filmmakers, thereby giving them a great opportunity and the platform to showcase their work. And that is why for seven years BVFF has been running successfully," the popular filmmaker had said in 2019.
Other noted film persons including Farhan Akhtar (2014), Prakash Jha (2016), Rajkumar Hirani (2015), Gauri Shinde (2017), Nicholas Kharkongor (2019), Reema Kagti (2016), Shakun Batra (2018), Paoli Dam (2019), Sobhita Dhulipala (2019), Shiladitya Bora (2019), among many others, participated in the festival in the past and had shared great feedback, encouraging the organizers and everyone associated with the home-grown film festival.