Itanagar
Elaborate security arrangement made to tackle Bandh-DGP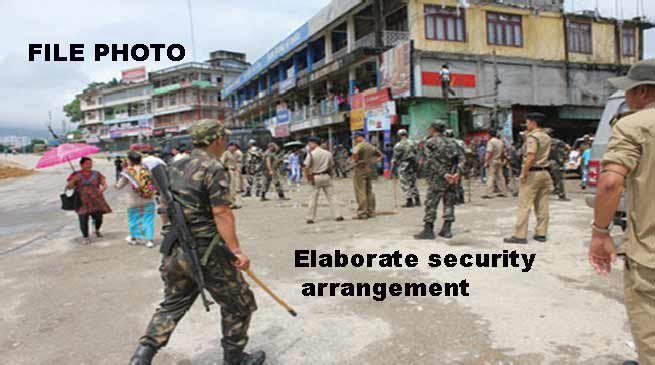 Itanagar
Elaborate security arrangement have been made to foil any untoward law and order problem during the 12 hrs dawn to dusk bandh call given by the All Arunachal Pradesh Students Union (AAPSU) said Director General of Police Sandeep Goel.
talking to Arunachal24 Goel said that bandh always disturb all activities of day to day but security of state is our affairs we shall look into it carefully so that no law and order problem takes place. Separate security have been recognition from ITBP/CRPF and deployed across the state to provide security to the citizens Goel added.
Direction have been issued to all district including capital complex to monitor and provide sufficient security to the citizens so that no problem is being faced due to bandh.
Capital SP Sagar Singh Kalsi while said that extensive security arrangement have been made to foil any attempt to create law and order problem by the bandh caller. Security arrangement have been tightened  right from Holoongi to Banderdewa.
Security have been placed since late night at all vital location of capital complex and hope peace is being maintained by all. We shall try our best to provide security to all Kalsi added.