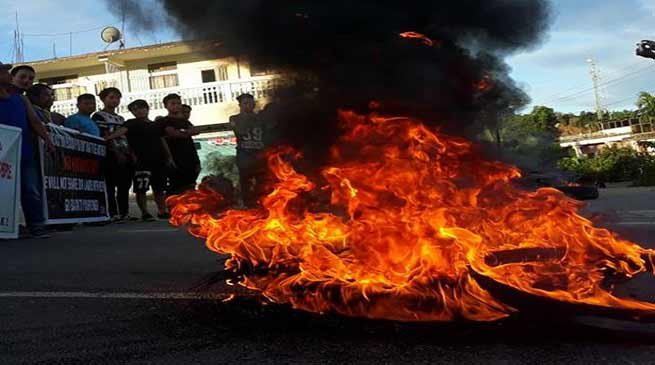 Itanagar
Life came to a grinding halt in Arunachal Pradesh on Tuesday  following a 12-hour State-wide bandh called by the All-Arunachal Pradesh Students' Union (AAPSU) in protest against the centre decision for  citizenship to Chakma – Hajong refugees of Northeast.
The bandh, which began at 5 a.m., remained throughout the State barring a few incidents of stone-throwing by activists at Naharlagun,  Itanagar, and other district of state.
According to reports, the bandh was total in other parts of the State. All business establishments, educational institutions, private and Central Government offices remained closed. All sorts of private and public vehicles remained off the road .
CLICK AND WATCH VIDEO