Entertainment
Orunasol Man:  A film on drug smuggling in Arunachal Pradesh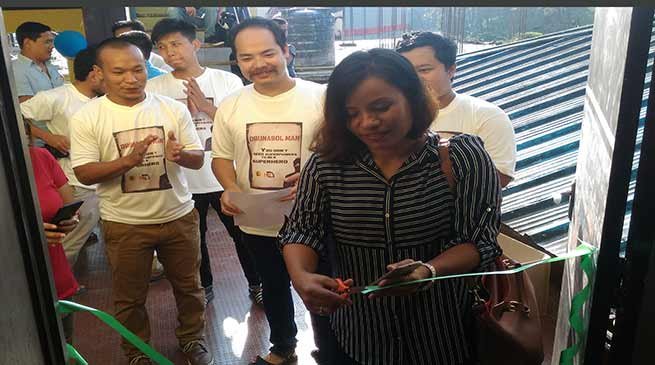 Itanagar
Itanagar SDPO Hanyir Techi today while inaugurating a trailer of movie "Orunasol Man" at a simple function held at 0 Point Tinali here today said that the increasing drug menace in capital need to be contain before it spread among the youths directly.
Hanyir said that I being a police officer also encounter that youths are today involved in getting into the clutch of drug which is very scary and need to contain and this film may do well to motivate the youths in getting way from drug she observed.
She said illegal activities itself have bad impression and we as a civilised citizen need to avoid all such and become a find gentleman. She further appreciated the team of Orunasol Man who will be highlighting the ill impact of drugs.
"Very soon cinema institution would be establish within the capital complex and it will directly provide an opportunity for young film makers to highlight various social evils through film," said Hanyir.
All Nyishi Students Union  (ANSU) President Toko Takam, youth leader Tania Agu, crew members of the film among others were present during the screening of the trailer.
Writer and Director Nyago Ete said that Orunasol Man is an action film based on up rise in drug smuggling in Arunachal Pradesh. It is being produced by Nabam Katung and Hinter Ete under E4 films & NK works banner is releasing on October 27 next.
The cast of the film are Jai Nilo, Boby Techi, Taba Reena, Solmon Sangchoju, Ligang Sallu and Basonie Wesi have  played in lead role with host of other members supporting for the success for the film based on social cause of the society.