Festival
Arunachal: longte festival celebrated at Nyapin
ADVERTISEMENT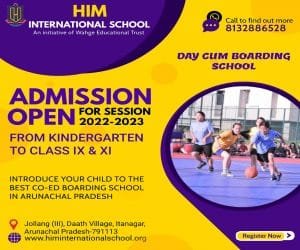 our tradition is our culture and it need to be protected and passed on to our younger generation for our identity-Tarh Sopin
---
Nyapin
Maintain the traditional system of living, said Capital district BJP President Tarh Soping.  Addressing a gathering on the occasion celebration of Longte Festival on Tuesday at Hiya village under Nyapin circle of Kurung Kumey district,  Soping appeal the people to Maintain the traditional system of living even if they are in twenty first century.
Addressing the gathering on the occasion of Longte festival,  Soping said that our tradition is our culture and it need to be protected and passed on to our younger generation for our identity.
While appealing for peace, tranquility and communal harmony Soping said election is the biggest festival of democracy of our country and we need to except the verdict of the people and appeal for peace in the area.