National
Itanagar: Takali and Tadap attend two day National Kisan sammelan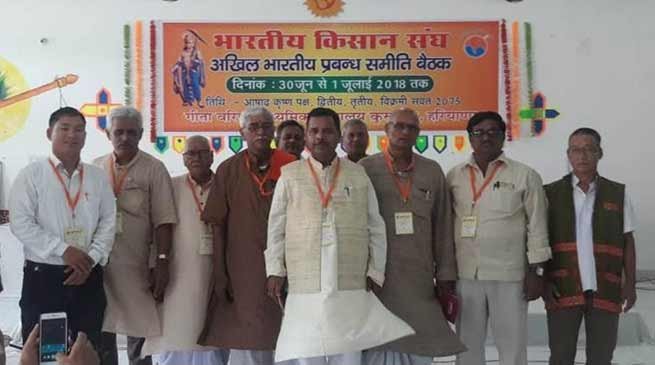 Itanagar
Bharatiya Kisan Sangh state unit President Takali Tamuk and general Secretary Ngurang Tadap attended two day National Farmer Sammelan where they highlighted various issues  of Arunachal's farmers.
Secretary Ngurang Tadap while talking to Arunachal24  over telephone from Kurukshetra, Haryana said that the two day sammelan was witness of kisan leaders from 28 states and union territory.
The main objective of the conference was to discuss various issues confronting the farmers community of the country which include 'Karj mafi,  suicide of farmers, marketing, whole sale facility, market prise, ware house facility and several other issue.
Two person represented from Arunachal Pradesh apart of 5 members team from Manipur follows by Assam and other states of the region.
Tadap highlighted various issue of the farmers of the state which include waiving of loans, whole sale market, market price of the commodities,  non availability of ware house in different parts of state and many more.
He said that there are more than eight hundred farmers registered with the organisation and hope that the BJP Govt both in state and centre should solve the problems of the farmers community at the earliest.