North East
HC directs GDD, GMDA to place Status report of Ropeway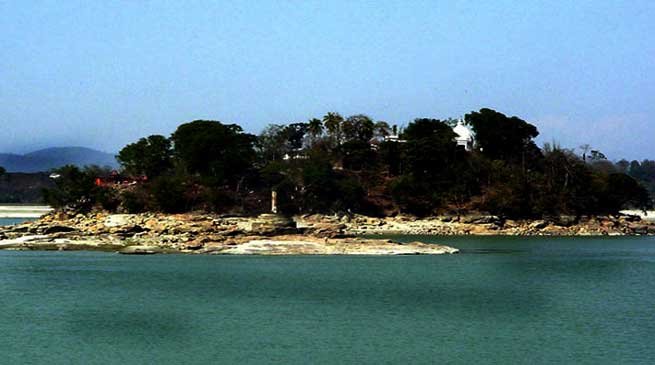 Guwahati
The Division Bench of the Gauhati High Court comprising of the Chief Justice, Ajit Singh and Justice Suman Shyam by order dated 06.06.2016 passed in PIL No. 62/2014 (Sri Rajeeb Kalita – Vs – State of Assam & 6 ors.) has directed the Guwahati Development Department (GDD) and GMDA to submit the status of the Ropeway Project between Guwahati and North Guwahati.
Mr. Bhaskar Dev Konwar, Senior Advocate, who represented the petitioner states that the PIL was filed for resumption and completion of the Ropeway at the quickest possible time, which is in hold since February, 2011.
The construction of Ropeway between Guwahati and North Guwahati (South and North Bank) was approved by the Government of Assam at a total cost of Rs. 27.72 Crores on 01.03.2006. The work was first allotted to the D.C., Kamrup (Metro), which was subsequently transferred to GMDA.
Samir Damodar Ropeway Construction Pvt. Ltd. (SDPRL) was selected as turnkey design and execution contractor. The agreement with the contractor was entered into on 06.05.2008 and the total value of the work was Rs. 28.17 Crores and the schedule date for completion of the work was 24 (twenty four) months from the date of issue of Letter of Acceptance of Bid. M/S Rites Ltd. was subsequently engaged as Project Management Consultant in the Year 2008.
The National Waterways Authority of India accorded approval on 02.07.2008. The Ministry of Environment and Forest, Govt. of India had issued NOC for environmental clearance of the project on 29.10.2010. The execution of the project was commenced in the Year 2009. While executing well foundation for tower No. 2 during March, 2010 sudden flash flood occurred in 29.03.2010 and continued tilt 05.04.2010. The second flash flood occurred on 11.04.2010. Because of sudden flood the work was suspended due to continuous rise of water table and well is inside the water tilt end of October, 2010.
After the water was receded in October, 2010, the well shaft was seen with distinct tilt towards North and East Direction. On 10.12.2010 the issue of tilt was reviewed by GDD and GMDA. The contractor was asked to align the well correctly and proposed anchoring method to rectify the said tilting. For this reason 2 numbers temporary anchorage was required to be casted at Urbashi island.
The construction work of tower TR-3, errection of structural etc. would have to be done Umananda island located at a distance of 258 Mtr. from Urbashi island. As many as 5 (five) towers were to be erected and the lower terminal point at South Bank near D.C. Court and upper terminal point at Rajadwar Village, behing Doul Govinda Temple. Only two pillers were required around Umananda island. One is located 370 mtrs. away towards South banks and the other is 620 mtrs. away towards North Bank from Umananda island.
After coming into force of the Ancient Monuments and Archaeological Sites and Remains (Amendment and Validation). In the Year 2010, on 07.02.2011, ASI, Director of Archaeology stopped work at Urbashi. ASI on 25.04.2012 declined permission for construction of anchor block at Urbashi island for tilt correction. Thereafter, no work was carried out for this Ropeway and the project is on hold since February 2011.
The National Monuments Authority on 10.04.2015 recommended and granted permission subject to obtaining other required clearances/NOC from relevant agency. As per the recommendation a trestle foundation and erection of trestle No. T-3 with the total height of 44 mtrs. was allowed. Ropeway with new well foundation will cost Rs. 41.73 Crores.