Arunachal
CM Announced 4 Lacs Ex-Gratia Relief To The Next Of Kin of Driver Amit Lama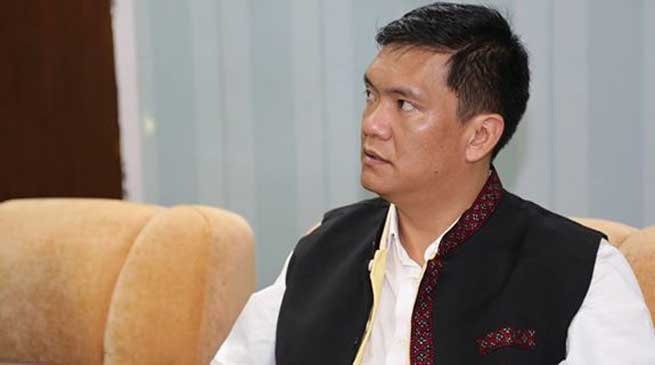 Itanagar
Chief Minister Pema Khandu announced an ex-gratia relief of Rs 4 lacs to the next of kin of the deceased and instructed the Deputy Commissioner, Ziro to immediately disburse the relief amount to the victim's family. CM deeply condole the death of the driver Amit Lama, who was washed away in a mudslide at Hoj-Potin highway on Saturday last and termed the incident very unfortunate.
Expressing solidarity with the bereaved family members, he prayed to almighty to give them enough strength to bear with the irreparable loss and prayed for the eternal peace of the departed soul.
Chief Minister also announced immediate relief of Rs 1,00,900 for each household for the fire victims at Khonsa and Namsai as per the relief norms. It was reported that 5 houses in Khonsa and about 20 shops at Namsai were destroyed by fire on July 14 last.
He instructed the Deputy Commissioners of the districts to immediately release the relief amount from the existing relief fund provided in the districts and extend all possible support to the victims.
Noting that fire accidents is frequently occurring in the state, Chief Minister appealed to the people of the state to take extra precautions while handling with fire and to adopt fire safety measures.
As it was reported that one person was killed and many others were injured when a Dumper Truck met with in an accident at Kelekthang village under Jemithang circle in Tawang District today.
Chief Minister conveyed his condolence to the bereaved family of the deceased and prayed for the speedy recovery of the injured persons in the accident.