Arunachal
Sartang tribe celebrates TANG festival at Jerigaon
ADVERTISEMENT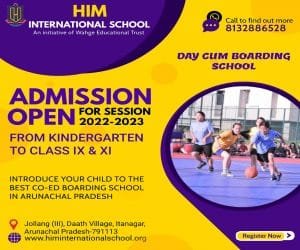 Nafra ( west Kameng )
Sartang tribe of west kameng District is celebrating first ever TANG ( Tang means Almighty God ) festival under the chairmanship of  Monjen Kasidu President sartang welfare society and vice chairmanship of Prem Thilley sunickjee public leader from 12th September to 15th September 2017 at Ashu Zeng Zeng ground Jerigaon under Nafra circle of west kameng District.
Speaking on the occasion as a chief  Guest The  Parliamentary secretary Health, family welfare and science and Technology  Phurpa  Tsering on his address Tang festival should be perform with strategic manner. Regarding creation of new circle headquarter of sartang community he advice to DC west kameng district and EAC Nafra look into the matter for the creation of new circle as per guidelines of state Govt and he assured to place before state legislative assembly, he assured to sanction sum of Rs 20 lakh for the construction of cultural hall at Jerigaon in next from BADP or MLA led fund, he assured to full support to sartang tribe in connection with creation of new circle at sartang area.
The local MLA Nafra-Bomdila ST constituency Japu  Deru speaking on the occasion as a guest of honour on his address said that festival is not for only for entertainment, it should preserve for the present and  future generation of the sartang tribe.
 DC west kameng District Highlighted the importance of Indigenous festival and also preservation of cultural heritage of sartang tribe.
On this occasion local dance and song were performed.