North East
Cases filed against 12 corrupt teachers in Hailakandi district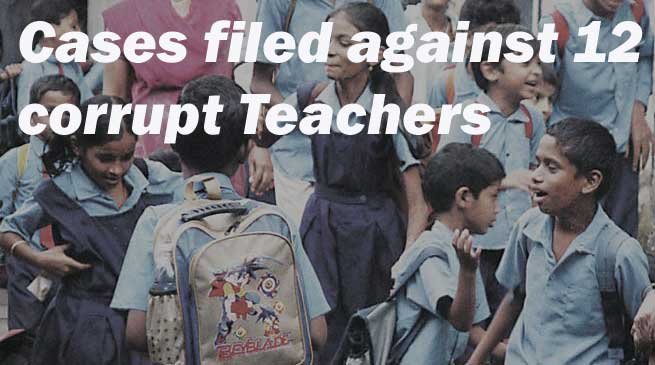 Hailakandi
Cases have been filed against 12 head teachers of 11 primary schools of Hailakandi district for indulging in corruption.
The cases have been registered in different police stations at the directive of Additional Deputy Commissioner, in charge of Education, FR Laskar.
It has been found by Laskar that though funds have been withdrawn for construction of toilets and kitchen in the primary schools under Sarba Siksha Abhiyan, they either remained incomplete or failed to take off.
Cases have been filed against head teachers Kala Chand Singh of 410 Bowerthal LPS, Abdul Salam Laskar of Kashinagar MES, Mainul Haque Barbhuiya and Tajuddin Barbhuiya of Nitainagar Girls LPS, Kishore Barman of 629 Jhalnacherra LPS, Mobarak Ali Barbhuiya of 977 Paschim Durgapur LPS, Chandra Shekhar Roy of 551 Dholai Hindi LPS, Abdur Roop Laskar of Uttar Damcherra VLP, Subir Nath of Mulukchand Telicherra LPS, Kollol Das of Fatima Rosul VLP,  Abdul Kalam Barbhuiya of 496 Dosekar Khasia Punjee LPS and Baburaj Surana of 743 Chandranath LPS.
It may be mentioned that Deputy Commissioner Moloy Bora has declared a zero tolerance policy against graft and many teachers had been placed under suspension in the recent past.