North East
Armed Man with AK Series Rifle Apprehended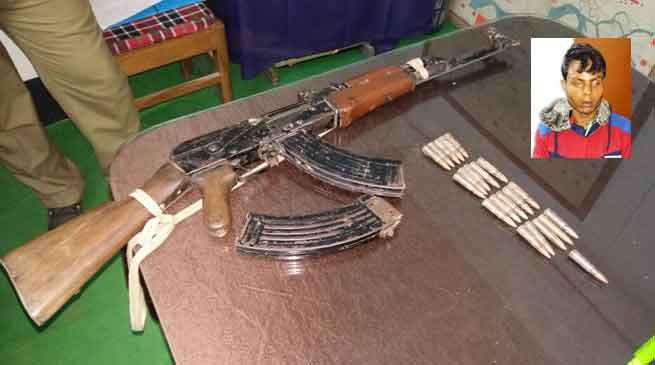 Tezpur
In a joint operation by 20 Assam Rifles under Red Horns Division and Tezpur police, one suspected individual armed with a AK series rifle was apprehended on 03 January from Barchola village in Dhekiajuli area in Sonitpur district.
Based on specific intelligence input received from Tezpur police regarding presence of a suspected armed individual in Barchola village in Dhekiajuli area, a joint operation was launched on the night of 02 January 17. The joint team comprising of 20 Assam Rifles and Tezpur police carried out detailed search of the village Barchola and apprehended the suspected individual along with recoveries. One AK Series rifle along with 02 Magazines and 21 live rounds were also apprehended from his possession.
This individual is being interrogated to find out that to which terrorist group he is associated. It is suspected that he is involved in Illegal Arms supply.