Sports
Itanagar: Simai felicitates two badminton umpire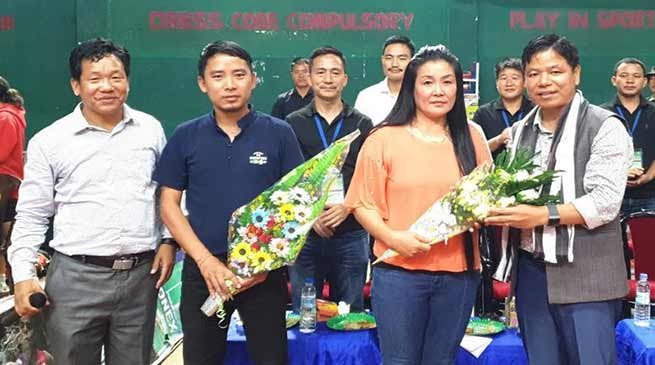 Two state badminton player who trained for performing the duty as  coach/umpire/referee felicitated by Laisam Simai.
---
Itanagar
Two state badminton players which include Modi Nilling, 29 years, son of Tamo Nilling, of village Nilling, circle Nilling, PO & PS-Daporijo under Upper Subansiri district and Pema Ladon, 42 years D/o N.D Lama, Village-Gelling, PO & PS-Tuting, Upper Siang who passed grade-II examination held at Bangluru in Karnataka on November 26 2018 of match controller course/exam appeared from Arunachal Pradesh sponsored by Arunachal State Badminton Association (ASBA) of which the result was declared by Badminton Association of India (BAI)   on May 20 2019.
Laisam Simai, Nampong MLA, ASBA Hony Secretary Bamang Tago and several eminent sports personalities congratulated both of them at a simple function held at MLA cottage Badminton hall today.