North East
Army Continues to Provide Relief to the flood effected people in Assam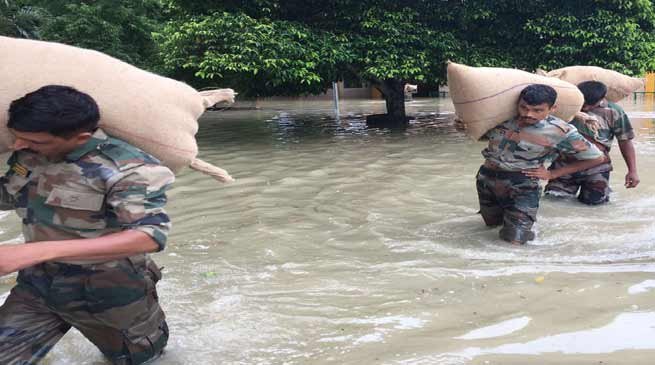 Guwahati 
The troops of Gajraj Corps continued to provide flood relief to the effected population in Nagaon and other districts of lower Assam.
The Army flood relief columns were intimately involved in relief and rescue operations in general areas Purabheti and Jaklabandha.
The Columns showed great initiative and ingenuity in their approach towards the impending task, they established liaison with the state administration  functionaries and coordinated relief operations with them.
Army Vehicles assisted the civil administration in ferrying rations and other stores to the relief camps. The Commanders of the relief force are interacting regularly with the DC's of the effected districts for better coordination and execution of the relief operations.