North East
Hagrama inaugurates two newly constructed CHD building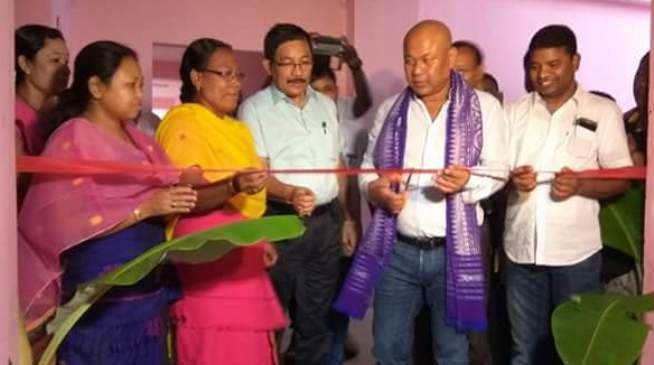 Kokrajhar
The Chief of BTC, Hagrama Mohilary and who is also the president of Bodoland Peoples' Front (BPF) today inaugurated the newly constructed office building of the Additional Director and Council Head of Department of the Soil Conservation Department at Habrubary and the Guest House and Training hall of the Fishery Department near new fly over in Kokrajhar at the estimated costs of Rs.1,28,21,765 lakhs and Rs. 1.15 lakhs respectively.
Speaking to the Media, Hagrama said that now the employees of soil conservation and fishery department can able to do more works for common people of the districts which will be benefited to all section of people.
Mohilary said that in every department many post are vacant,  for that the proposal were sent to Dispur, after the approval of finance department these vacant posts would be fulfil.
Jagdish Sarkar Executive Member of Soil Conservation and Transport department he informed to BTC Chief Hagrama Mohilary still yet to build district level office of soil conservation to provide better works to common people.
Meanwhile, Hagrama Mohilary said that the Goods and services Tax (GST) has implemented from today on wards and it is a bringing systematic taxes from all people.
Mohilary was accompanied by executive members- Doneswar Goyari, Jagdish Sarkar, Shyam Sundi, Rajib Kr. Brahma, Principal Secretary Biren Chandra Phukan and other dignitaries.