North East
Medical Officers Conference held at HQ Eastern Air Command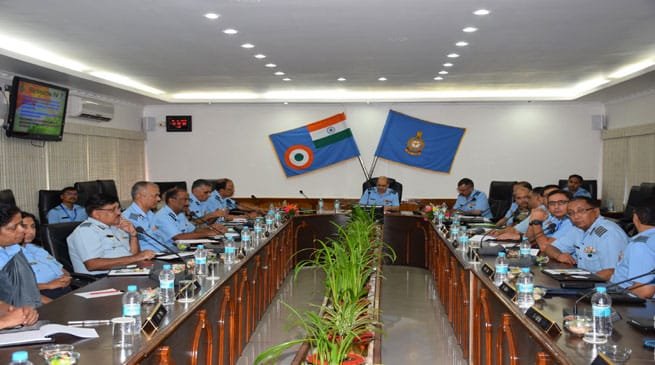 Shillong
A conference for all Senior Medical and Dental Officers of Eastern Air Command (EAC), Indian Air Force was held at Shillong.  Air Marshal Pawan Kapoor VSM & Bar, PHS, Director General (Air) was invited by Air Marshal Anil Khosla AVSM VM, Air Office Commanding-in-Chief, EAC to inaugurate the conference on 18 August 2017.  43 Medical Officers and senior officers from HQ EAC attended the conference.
 Major General RS Grewal VSM, MG (Medical) of Eastern Command , Indian Army spoke on the increasing synergy between the medical services of IAF and Indian Army.  Wide ranging discussions were held on medical administration in war and peace, with special reference to the government's look East policy.  Other highlights of the conference were improvement in positive health in the EAC, reduction in disease and disability burden, procurement of medical stores, and disaster relief in the flood and earthquake prone NE.  A demonstration of modern equipment being procured for the No. 2 Rapid Action Medical Team was held.  The newly fabricated stretcher based Patient Transfer Unit, which has the capability of transforming any aircraft into an ICU in the air, was demonstrated by a team from Air Force Hospital, Jorhat.  The said PTU and the associated team have been doing yeoman's service, providing succour to both serving personnel and civilians and saving many lives.
 The last day of the conference was devoted to studying the difficulties in providing medical services in the mountains.  Safety and security of medical echelons were discussed in simulated circumstances in the hills and jungles of Upper Shillong.  Lessons from these would be translated to various stations in EAC.  The conference came to a close on 19 August 2017.