Arunachal
Dalai Lama Starts Teachings in Tawang Stadium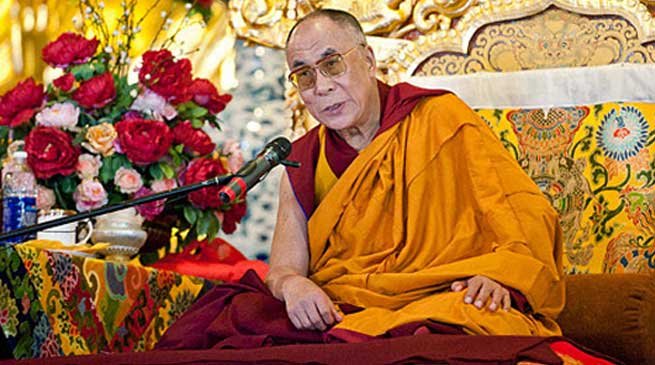 Tawang
The 14th Dalai Lama today started addressing a large group of people sat quietly with folded hands in the open field  in Tawang stadium. A large number of people, including foreigners from neighbouring countries such as Myanmar, have come to listen to the Dalai Lama speak.
Arunachal Pradesh Chief Minister Pema Khandu kicked off the proceedings today at the Tawang Stadium, paying respects the Dalai Lama.
"It was 58 years ago that the Dalai Lama came to India and entered via Tawang…It is a historic moment for us and the people of Arunachal Pradesh. Said Pema Khandu"
The Dalai Lama's trip has sparked angry reactions from China, with the country lodging formal protests in both Beijing and New Delhi and warning that the visit would exacerbate India-China border tensions.
China opposed to Dalai Lama visit to Tawang, an Indian mountain town to which China has for long staked claim.
The Indian government has maintained that the trip is purely spiritual in nature and has criticised China's communist government for generating 'artificial controversies.'