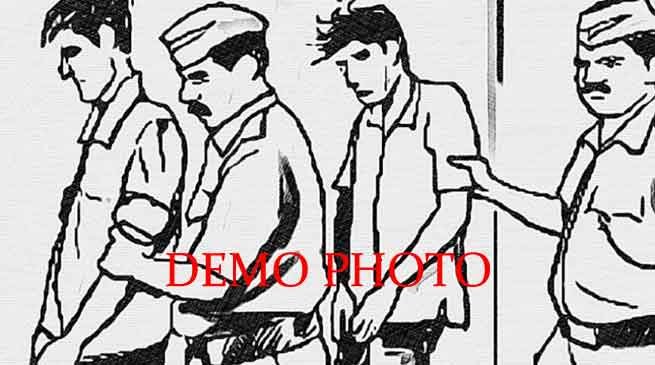 Ziro
Ziro Police led by OC, PS, Inspector Phassang Simi make a breakthrough in the  Sapyo murder case of one Koj Talu, 27 yrs of June 20 and arrested two accused.
Talking to arunachal24,  OC, Simi said that it is an incident of 20th June 2017 wherein a body was tied with rope and was thrown in drain inside a gunybag which was recovered from drain in Sapyo Nalla of Sapyo village of old Ziro on June 23. A case have been registered vide Ziro PS Case No 34/17 u/s 302 IPC and investigation was vigorously done and accused Koj Rayo,67 yrs (father of deceased) and Koj Obing (younger brother) s/o Koj Payo of Village Sapyo.
After recover of the body post mortem conducted at General Hospital Ziro and handed over to the relatives for conducting last rites.
Simi said that the case of the murder was after investigation found that it was a family related disputed among father and other family members. The deceased use to disturb the family members under influence of liquor often.
Both the accused have been produced before JMFC Ziro on June 24 and remanded under police custody for further investigation.
Since koj Obing aged was suspension so the magistrate have ordered to produced before Juvenile Justice Board at Ziro after seven days for further order Simi said.
Meanwhile the case was solved within a short period under supervision and guidance of Dy. SP Tab Techi and successful after team member led by OC, PS Phassang Simi, SI Ige Lollen, lady SI K. Tayeng and police team.