Arunachal
Welfare Should benefit the Right People, Pul Asked NHPC officials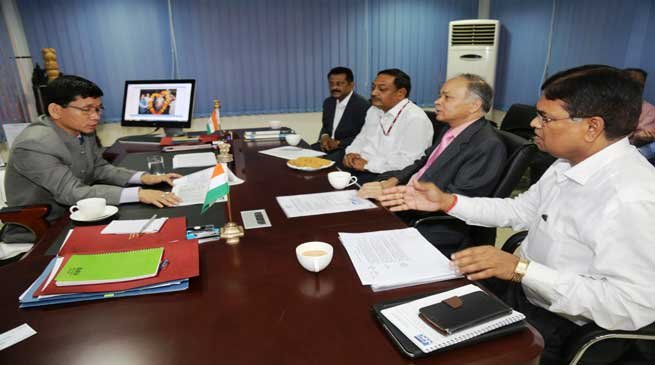 New Delhi
Chief Minister Kalikho Pul today requested the NHPC Ltd not to confine their CSR activities to project-affected areas only.
In a meeting held with the Chairman & Managing Director, NHPC Ltd, CM said that welfare activities should benefit people whoever are in need of. Send clear message that you are here for welfare of the people and not merely concerned with your own project, he asserted.
 Informing that state government had accorded priority to health and education, the CM requested the NHPC to focus on health and sanitation facilities in schools.
He informed that in his meeting held with the Prime Minister of India on Friday, he had requested the centre for enhancement of fund from the existing Rs.12,000 to Rs.40,000 per unit of Individual House Hold Latrine (IHHL), to which the Prime Minister had agreed.
 Also informing on the state's plan to develop small hydropower projects, he enquired if NHPC could help in this sector.
 NHPC informed that the company has provision of Rs. 50000 for construction of toilet facilities. On developing small hydro projects, NHPC said they could help develop it but have to execute starting from survey investigation to commissioning of the project.
 The meeting also discussed on pending NHPC projects in Tawang and Lower Dibang Valley to which the CM assured full support and cooperation.