National
WATCH VIDEO- Landslide in Shimla's Dhalli, vehicles buried, temple and houses damaged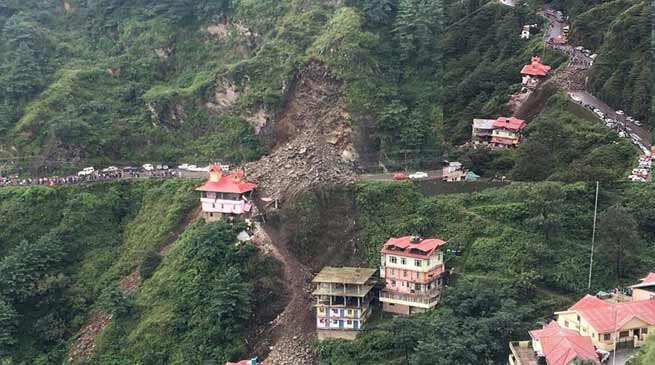 Shimla
A landslide in Dhalli area of the Shimla district on Saturday afternoon is said to have buried several vehicles and damaged a temple and some residential buildings.
As per initial reports, several vehicles were parked on the roadside while several others were moving. Though initial reports did not suggest any casualty or injury to anyone, the possibility that some people might have buried under debris can't be ruled out. The landslide occurred at about 2: 00  PM near Shiv Mandir on the Malyana Dhalli road.
The debris blocked the road completely and choked the entire traffic. The debris damaged a part of the temple and water flooded into it. The teams of disaster management, police, and fire department have reached the spot and work to clear the debris is underway. The administration said the traffic will be restored as soon as possible.