North East
Three NDFB( S ) Terrorists Neutralised in Kokrajhar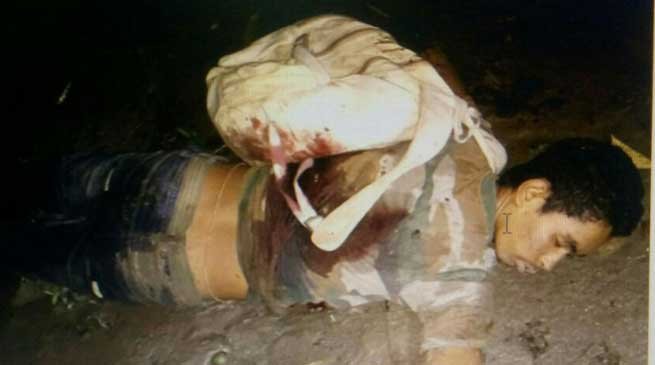 Kokrajhar
At least Three NDFB(S) terrorist neutralised in two different operations launched jointly by Assam police and Army in Lower Assam on Saturday night. In the first operation Kokrajhar police and 3 Rajput Army has launched a joint operation in Khalasi jungle area under Sarfanguri Police Station in Lower Assam after getting a information about the movement of Suden Borgoyari  and Thalka with the ration and medicines to delivers to Bedai's camp in Bhutan. In the operation  Sudem Borgoyari was neutralized during the exchange of fire where as the other cadre managed to escape. The operation was led by DSP ( HQ) , kokrajhar.
Two pistols, two grenades, ammunations, cash of Rs 2542/-, one extortion note of NDFB, one mobile , one Solar panel, rice, dal, and medicines were recovered from the place of occurrence.
Based on a another information that a few cadres who have entered into Kokrajhar from Myanmar and taking shelter in the jungle area of Ultapani,  Assam police launched a joint operations with 3 Rajput of Indian Army. During the course of the operation the troops noticed suspected persons moving through the dense jungles, on being challenged these persons opened indiscriminate fire on the troops. The security forces retaliated with controlled fire and in the ensuing fire fight, three top terrorist of the outlawed group National Democratic Front of Bodoland (Songbijit) got neutralised. Two of the killed terrorist have been identified as Rahul Basumatari and Ritu Basumatari.
Four Pistols, a large quantity of ammunition, Hand Grenades and other war like stores have beeen recovered from the slain terrorists.
The neutralisation of these terrorists has come as a major setback for the group, as it is already reeling under the pressure due to the relentless CI/CT operations launched against them by the Army in conjunction with other Security forces.
The surgical operation carried out under the prevailing torrential rains, in thick foliage and under growth of the Assam Jungles is highly commendable and a hallmark of the Assam police and Army's dedicated efforts to usher peace in the region.