North East
Tezpur Air base ready for any challenge- IAF official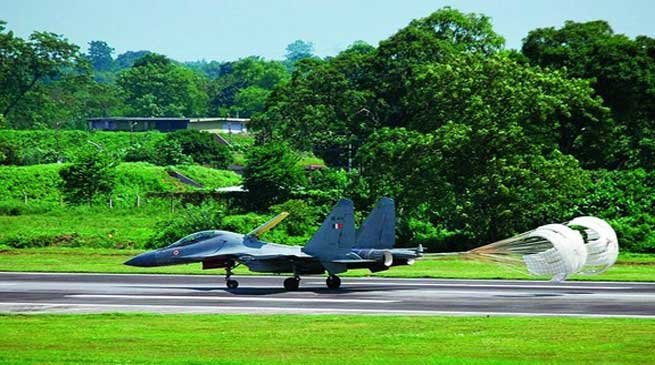 Tezpur
Tezpur Air base located in Assam is ready for any challenge, from obliterating enemies in any conflict to peace time operations, said an air officer of Tezpur Air station, Commanding Commodore K.V.R. Raju. An Akash SAM squadron has also been deployed to Tezpur, which already hosts two Sukhoi SU-30MKI squadrons.
The said officer made these remarks in midst of preparatinons for the celebration of the 84th Air Force day on 8th October which marks the establishment of the Indian Air Force.
Meanwhile Tezpur defence spokesperson Sombit Ghosh said that 2 Sukhoi Su-30MKI squadrons and an Akash SAM squadron have been deployed in Tezpur Air base while plans are in motion to deploy BrahMos missile in the near future.
He also said that the Tezpur Air base is located just 172 KM from the Indo-China border, 146 KM from the Indo-Myanmar border and 160 KM from the Bangladesh Border while the nearest 3 Chinese airfields are located just 350 KMs from Tezpur Air base.
Air Force day celebrations have already begun in Tezpu Air base since Friday 23rd, September 2016 and will end on 8th October, 2016