Arunachal
Tawang- Tourists from Kolkata killed in a road accident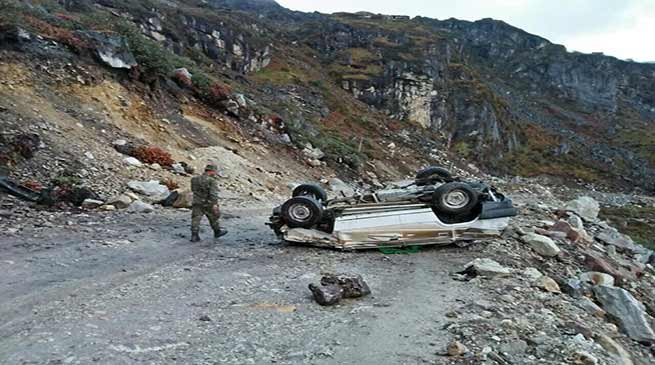 Tawang
A civil Tata Sumo carrying 7 tourists & a driver returning from Bumla to Tawang had an accident. According to defence sources 3 persons including 2 women & a man were fatally injured.
But as per another source three are killed and four others sustained injury. The tourists were from Kolkata.
The Army unit of Gajraj Corps & GREF personnel in the vicinity immediately went to the rescue. The Army provided initial medical assistance & took the seriously injured to the Army Hospital in Khirmu, where they were provided medical care.
According to the report, the tourists were returning from sightseeing Bumla (Indo-Sino border at Tawang). The accident is believed to be caused due to poor visibility.
The bodies of the deceased have been brought to Tawang District Hospital for post mortem. The driver has sustained a broken neck and the injured female passenger is admitted at Khrimu Army Hospital, while other two have been instantly transported to Tezpur.