Arunachal
Tawang- Landslide creates untold miseries in Mukto Constituency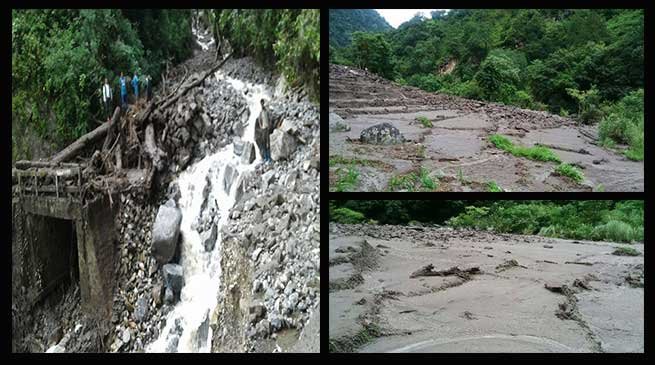 Tawang
The heavy downpour and landslide have also damaged properties and left untold suffering for the people of Bongkhar Circle under Mukto Assembly Constituency of Tawang district for last two days.
Bongkhar Anchal Samity Chairperson Namgey Tsering told this daily that on July 6 afternoon that heavy downpour a heavy landslide and mudslide have damaged a large area of paddy field approximately more than 7 Acers and completely damaged crops and other plantations. More over a small RCC bridge on river Bomja-Kharong road have been damaged and its portion have been collapsed and the communication have been disrupted since then
ADC, Jung L. W. Bapu told arunachal24.in that a committee under his chairmanship have been constituted and was supposed to visit the area on Tuesday next but seeing the gravity the team will be visit and inspect the damaged and submit the report to government for consideration for renovation and restoration and compensation thereof.