Arunachal
Tawang Incident, A Sad Moment in the History of State- CM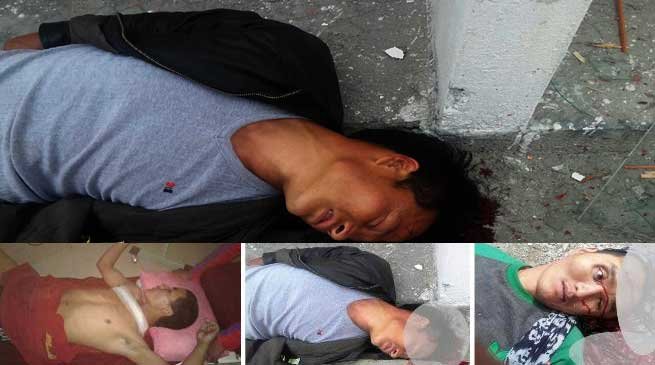 New Delhi
Reacting with extreme grief to the incident at Tawang, Arunachal Chief Minister Kalikho Pul said that the loss of young lives and the injuries caused to the others is indeed a sad moment in the history of the state.
At least three people were killed and many more were injured when police opened Fire in Tawang, the hilly town of Arunachal Pradesh  bordering China. The incident took place when supporters of Lama Lobsang Gyatso (Anna) came on road and start protesting in support of Lama Anna for his release who was arrested by Police on 28th April 2016.
While conveying his condolences to the bereaved families, and to all in the shock-stricken district, the Chief Minister said that we must now look ahead to measures that need to be initiated so that the situation stabilizes and such incidents do not re-occur.
Read this also: Police Firing in Tawang, 3 Killed, Several Injured
He directed for Peace Committees to be constituted immediately at various levels. The committees should draw its members from all sections of society, which should include religious leaders, intelletuals, activists, senior citizens, women's representatives, PRI members, students unions and gaon buras among others. He emphasized that representation must be given to both the followers of Guru Rimpoche and Lama Lobsang Gyatso in order to ensure fairness in the process.
He however expressed caution that the peace committee should meet on a foundation of dialogue and confrontational approach needs to be avoided.
He assured that the government will take all steps to ensure that the grievances of the public are addressed and that public confidence is gained immediately so that the situation normalizes.
In a message to the district administration, the chief minister instructed the deputy commissioner, supdt of police as well as other officers in the administration to ensure that law and order should be a priority. Extreme restraint has to be exercised and at the same time, a sense of security and trust needs to be created. Care must be taken that there is least inconvenience to the public, he said.
He further directed for the injured to be given treatment on priority and for the critically injured to be shifted immediately to the armed forces hospital for specialized medical care.