Arunachal
Tawang  All Set To Revive The Maitree Diwas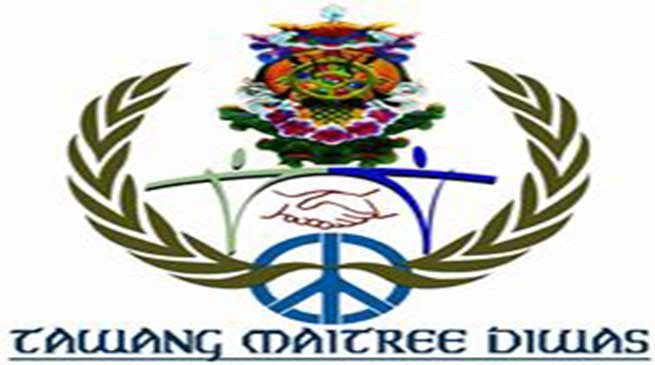 Tawang
'Maitree Diwas', a mega event to celebrate the special relationship shared by the people of Tawang with the Army, is scheduled to be organised jointly by the Govt of Arunachal Pradesh and the Army on 10th and 11th September in Tawang, Arunachal Pradesh. The event promises to be a big draw among the local residents and people coming from distant places to attend the festivities.
Maitree Diwas was patronized by the then Chief Minister of Arunachal Pradesh, Late Dorjee Khandu. It was discontinued after his untimely and sad demise in 2011. The Indian Army, the Govt of Arunachal Pradesh, civil administration, 'YUVA Arunachal' and the people of Tawang have pulled all stops towards making the event a grand success.
 The socio-cultural extravaganza is being organised under the patronship of Shri Pema Khandu, Chief Minister. The spiritual guru, Sri Sri Ravi Shankar will be the Chief Guest for the occasion. The guests of honour for the occasion include  Kiren Rijiju, Minister of State for Home Affairs, Lt Gen AS Bedi, GOC Gajraj Corps and Maj Gen RS Shekhawat, GOC, Ball of Fire Division along with MLAs of Lumla and Tawang along with large number of military and civil dignitaries.
In the run up to the event, a 'Run for Peace and Unity' was org on 8th Sep which set the mood in the town for the celebrations on 10th and 11th Sep. The two day event will witness scintillating military displays and cultural performances. These include a helicopter fly past, weapons display, Army Dogs and Army Mules shows followed by a vibrant cultural extravaganza portraying the diversity and vibrancy of the cultures of India. A variety of stalls will be established by the Army and civil administration to provide information about enrolment in Army, various government schemes along with games and pan India cuisine.
Maitree Diwas promises to turn a new leaf in the life of Tawang citizens who present, perhaps the best example of what the civil military relationship should be like.