Arunachal
Take Action Against Theft of Electricity, Pul to Power officials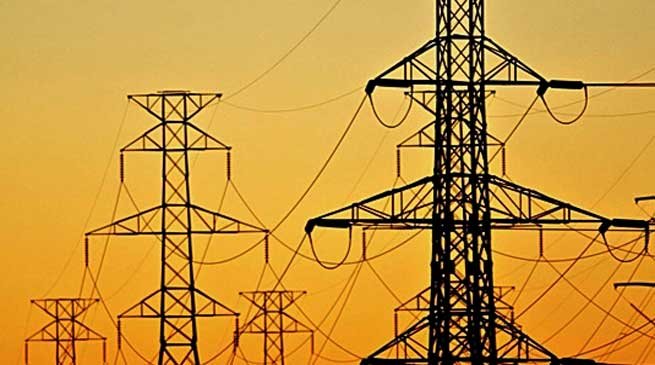 Itanagar
The Chief Minister Kalikho pul directed to the officials of Power department to take action against theft of electricity. He was addressing a daylong coordination meeting of power department, hydropower department and APEDA to review the power situation across the state.
Lamenting the poor service of the power department, the CM pointed out that three departments of civil power, E&M and hydropower were lacking proper coordination. He advised them to have proper understanding of the technical problems so that proper diagnosis can be made and solution brought out so that public does not suffer.
Chief Minister also asked the officials to propose a comprehensive scheme to cut such losses and to raise revenue collection including 100% metering of all consumers. He directed the power officials to start the work of checking revenue and power leakages, cut off all the illegal connections and also to take on sport connections. it was decided that a dedicated officer in each district or division would be deputed soon. The Chief Minister also asked the officials to come up with a system so that electricity bills are directly deposited in government account.
The Chief Minister further pointed out that there have been reports that AE/JE were involved in illegal meter reading, and asked them to desist from such practice. He said the report of the rigorous revenue collection and power leakage checks must be available by June with detail information on the sites verified and the penalty imposed.
The CM pointed out that the power department themselves had Rs 121 crore liabilities. He therefore urged the department to clear its liabilities first with timely payment of all electricity, water and telephone bills.
 Pointing out the corrupt practice adopted by the engineers in preparing proposals, the CM observed that estimate submitted for hydel projects were all flawed. For example, where the potential site could produce only 6MW, the engineers had estimated it over 60MW, he said. Also the cost estimates are inflated, pointing out that proposals per MW were estimated at Rs 20-22 crore.
The CM lamented that despite two months time given for the officials to table reports of power situation in the state, the work was far from satisfactory.
Urging the department not to succumb to pressure from vested interests, he said many earliers projects had gone waste because of wrong planning and because of wrong intentions.
The CM also asked the department to explore possibility for installation of floating turbine saying that it involved no civil works and is cheap way of producing electricity.
 Further he said that there would be no power load shedding during the lean period that generally starts from October. Also he announced that the completion date of 132 KV Aalo-Pasighat transmissions is fixed on December 31, 2016.
 The CM stressed on institutionalizing of coordination mechanism among all stake holders of power generation, transmission and distribution sectors.