Arunachal
Tagak visited proposed site for Puroik Rehabilitation center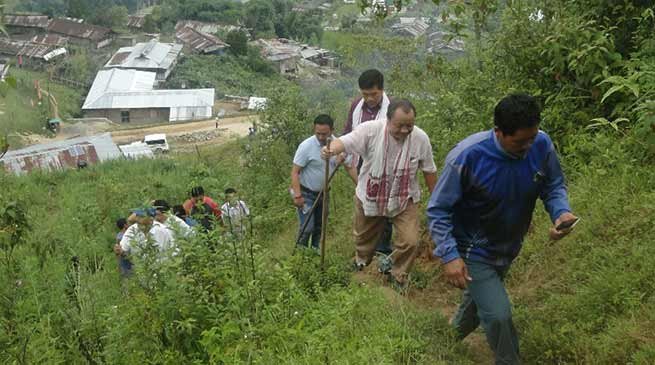 Nayapin
Advisor to Chief Minister Tai Tagak carried out two day visit to Nyapin Assembly Constituency under Kurung Kumey district and inspected proposed site for Puroik Rehabilitation centre in Nyapn.
While talking to arunachal24 Tagak said that the people of Nyapin are ready to donate land for Puroik Rehabilitation centre
The Puriok people need education facilities as  like all other community of state. This people has to reach to the mainstream social life with all needs, thus our government will help to bring it in reality by any means.
The Puroik community should no more be dependent to the owners and must understand the importance of education, Tagak said.
ADC, Nyapin Kento Riba, BJP leader Tadar Akap among other accompanied and the visited the area