Arunachal
SSA Teachers to go on 3 days mass casual leave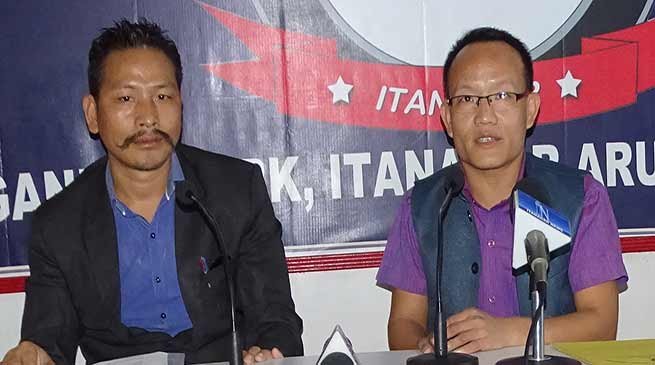 Itanagar
6500 SSA teachers of state to go on mass casual leave as 1st phase of democratic movement against the state government which began from November 6th to November 8 in support of their demand.
AASSATA, CEC General Secretary Techi Bollo addressing the mediaperson at Arunachal Press Club here today said that we have been demanding genuine demands since long but the state government do not hear to our demand. He said that our demand is very simple we want salary hike as like of normal teachers an cited several examples of running several schools in remote and far flung are of state and batch wise regularisation of SSA teachers.
AASSATA, CEC President Tarak Agong Tarh said that Bidol Teyeng report, Opak Gao report and single window entry was to be implemented and understood that it is lying pending with the state cabinet to take up. IN pretext to provide enhancement of salary as par regular teacher under DEE with 7th CPC with gazette notification. The second demand for regularisation of one batch wise in one DPC.
He said that in continuation of memorandum served to the Directorate of Elementary Education, Education Department and government on several occasion but our demand have not been fulfilled and not a single demand have been fulfilled so far.
There are around 6500 SSA teachers, till date the last batch of 2003 have been regularised while TGT till 2005 have been regularised while last DPC was conducted August 2017 as per government notification Tarh said.
When asked about the closure of school owing to agitation in connection with the mass casual leave President said that 2030 Primary School and 1003 Upper Primary School are being managed by SSA teachers and there are BRC/CRC and they would automatically become incharge and may take care of those school for three days and they in no case wanted to disturb the academic atmosphere of the children