Arunachal
Special Hindi Class for Newly Recruited NE Sub-Inspectors of Delhi Police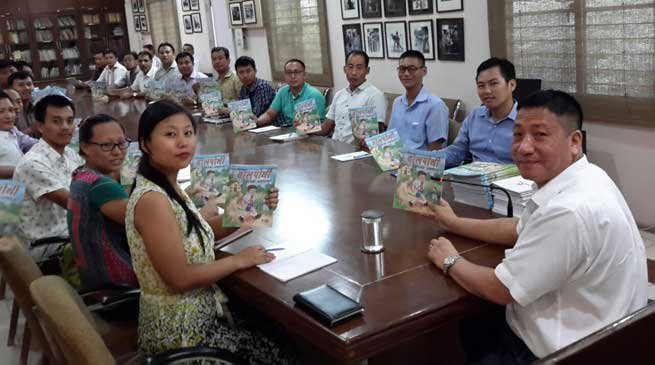 New Delhi
Lack of knowledge of Hindi language is a major hindrance for newly recruited NE sub-inspectors of Delhi Police to carry out their duty effectively as police officers and also to better interact with the local people of Delhi.
With the purpose to trained them so that they can better speak and understand Hindi, a special Hindi speaking class has been starts at Delhi, from Sunday under the guidance of Mr Robin Hibu, IGP, Nodal Officer for North East People, at Delhi.
While inaugurating, Mr Hibu told newly recruited NE sub-inspectors to learn Hindi enthusiastically.  A weekly Hindi homework has to be given and a monthly test will also be conducted, Robin asked them  to speak Hindi in the class, and also not to  feel embarrassed while speaking broken Hindi in the police station.
Speaking broken Hindi or any language  is  the only way to learn it correctly. Citing himself as an example, Robin said  "How, I struggled in the UN MISSION in Yugoslavia (Kosovo) to learn Serbian as a UN Commander…. even carried my Serbian speaking language book everywhere….. made laughing stock out of myself while trying to speak Serbian language there…. but my positive attitude and tenacity made me learn very soon…. I gave my farewell speech in Serbian after 2 and half year".
Mr Robin informed them that the he will run continue these special classes till they learn how to speak Hindi so that they can be confident enough while serving the common people in Delhi and can truly be the AMBASSADORS FOR the 8 NE STATES.