North East
Sonowal instructed Directorate of Pension to disburse pension immediately after retirement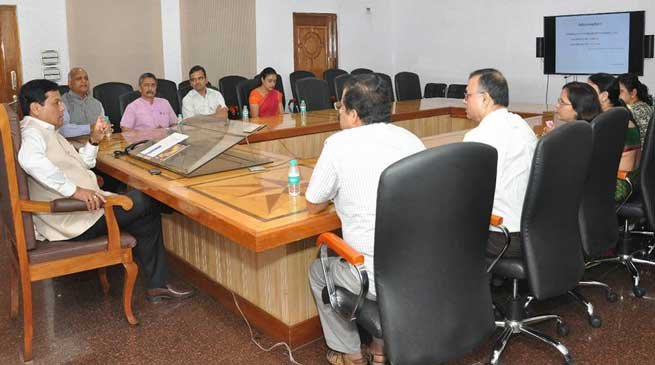 Guwahati
To give succour to the government employees superannuating, Assam Chief Minister Sarbananda Sonowal instructed Directorate of Pension to disburse pension immediately after retirement.
Chief Minister Sarbananda Sonowal held a review meeting of the Pension & Public Grievances Department in Guwahati and took stock of performance and workings.
The Chief Minister directed officials to clear backlog of pension cases at the earliest and called for complete digitisation of the pension sanction system.
The Chief Minister also directed the department to implement online system for monitoring of public grievances relating to all State Government departments.
Sonowal also directed the Pension Department to formulate a comprehensive method comprising an exhaustive list featuring the names of the retirees one year ahead and asking them to submit their documents at least six month before retirement.
He also asked the Director to set up an exclusive cell which would specially deal with disbursal of pension related cases at an early date.
The Assam CM asked the Director to initiate discussion with employees' organisations to thrash out all encumbrances responsible for delaying the disbursal of pension.
Legal Adviser to the Chief Minister Shantanu Bharali, Chief Secretary VK Pipersenia, Principal Secretary to the Chief Minister Sanjay Lohiya and several senior officers of the Directorate of Pension were present at the meeting.