International
Solar Impulse Creates History after circumnavigating the world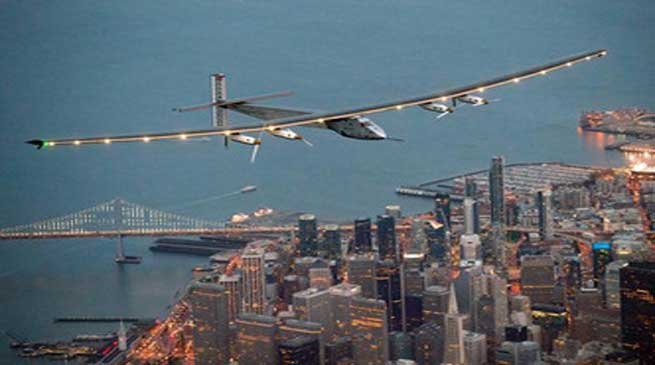 Web Desk
It might amuse and surprise one to know that Solar Impulse 2, a solar powered aircraft created history after having circumnavigated the world  in a 40,000 km long trip that took almost 16 months to complete. The plan landed at Abu Dhabi at the end of its historic trip.
Impulse-2 set out in this trip from Abu Dhabi on 9th March, 2015 and travelled through several cities around the world in what could be called as an excellent display of the efficiency of the sun's capacity of providing clean and near limitless energy. The main objective of this entire endeavour was to serve as a technology demonstrator for future designs which will utilise solar energy as a means of propulsion in an effort to minimise mankind's dependence on fossil fuels
The head of the company and the Impulse 2's pilot, Betrand Piccard said that his company has initiated a grass root effort to encourage the use of this technology by the government, organisations and even individuals.
Solar Impulse-2 made a total of 16 stops at Oman, India, Myanmar, China, Japan, USA, Italy, Egypt and the UAE during the length of its entire trip. It also flew over California, Arizona, Ohio, Pennsylvania and New York during the duration of its flight time in the skies above North America .