Arunachal
SMRF demands rollback of Tawang Hydro project stage-I & II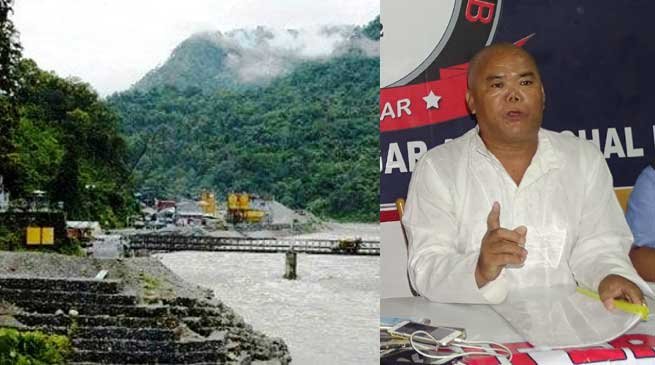 Itanagar
The Save Mon Region Federation (SMRF) has demanded from the state government and Central government to immediate roll back of NHPC stage I & II hydro power project from Tawang district. They ask both the govt to fulfill their demand by coming winter or else SMRF will seek asylum from UNO.
Addressing the media person at Arunachal Press Club here on Monday SMRF General Secretary Lobsang Gyatso alias Anna Lama informed that the public had already rejected the said project during the meeting that held on 14 February last which was attended by MLA Jambe Tashi, MLA Tsering Tashi along with the district administration of Tawang, PRI leaders, GBs and public of land affected people under the chairmanship of Padmashree HE Thegtse Rinpoche.
Gyatso further threaten to resort rigorous democratic movement to achieve their human rights.
"Earlier people does not know about the merits and demerits of hydro project but now they realized it so they are claiming their rights then why state government is not willing to cancel the same project," said Gyatso adding that they do not have any option to protect their own land from central and state government other than to knock the door of UNO for helping hand.
Informing that people of Tawang had already given enough land for 28 hydro projects, land for urban development and to the defence force within the district, SMRF added that now they have few fertile land at river bank which are used for cultivation which will not be given to state government and central government for hydro project.
When asked why threatening to seek asylum from UNO would bring bad name, Gyatso said that all knows about the action of the district administration, state and central government till date, we have only few lands which we will never part with for the HPD projects, prior to my joining in the movement in 2012 it was we are not politically motivate but totally in the interest of the masses. However I was in active politics and  attached with the former Chief Minister Late Dorjee Khandu for many years. He wish that the local MLA and state Chief Minister should intervene into the matter for rollback of the HP projects as people of the area do not wants those project shall damage the demography as well as many projects which were taken up previously not providing sufficient power supply to the people of the area Gaytso added.
Other members of the NGO also spoke and demanded the rollback of the Hydro Project or else the people may even take more democratic movement and protest against the issue before the coming winter