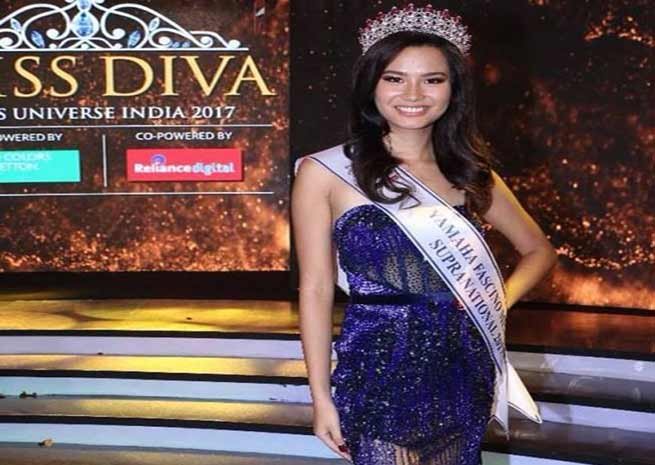 Gangtok
Sikkim girl Peden Ongmu Namgyal wins the grand finale of Miss India Diva 2017 which was held in Mumbai. She also won the Miss Photogenic title.
Peden succeeds   Srinidhi Shetty as Miss Supranational India. She will compete in Poland later this year to win the third Miss Supranational crown for India. Peden also won the TGPC's People's Choice for Miss Diva 2017 title and hence her success doesn't surprise us.
Sikkim beauty Peden Ongmu Nmgyal won a direct entry in Miss Diva 2017 by winning Miss North East Diva 2017 title. She lives in Gangtok and has studied in Amity University. A fan of sketching and trekking, Peden adores Leonardo Di Caprio and his movies like Titanic and Wolf Of Wall Street.
Born on 14th October, 1995, she completed her schooling from Tashi Namgyal Academy. She has a diploma in food production from Amity University, Noida.
This is not the first time she has won a beauty contest, she was also the winner of 'Playwin Miss Sikkim 2017'. Peden will represent India in the Miss Supranational beauty contest which will be held in Poland later in the year.
In the same event,    Shraddha Shashidhar was chosen as Miss Universe India 2017. Apeksha Porwal was the runner-up to Shraddha and Peden.