North East
Shillong- 3 killed after eucalyptus tree was uprooted at Raj Bhavan campus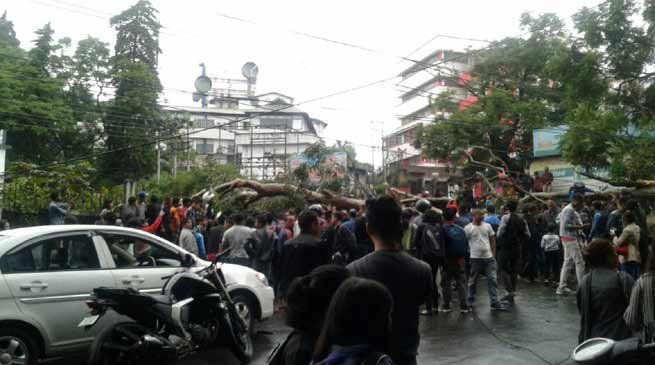 Shillong
Three peoples were killed and two others injured at All India Radio Junction here around 4 pm on Saturday when a eucalyptus tree on the Raj Bhavan premises fell on the vehicle during the incessant rain.
Three occupants of one of the vehicles were killed and two others injured, police said. Three taxis were flattened under the trunk of the tree.
As per police sources three vehicles were crushed in the incident.  The boundary wall of Raj Bhavan also broke due to uprooted tree. .
The district disaster management team of 13 personnel from the civil defence and home guards, traffic personnel, police men and forest officials worked in tandem for 6-7 hours to recover the bodies trapped inside the local taxis.