North East
Rongjali Bwisagu (Bihu) grips fever in Kokrajhar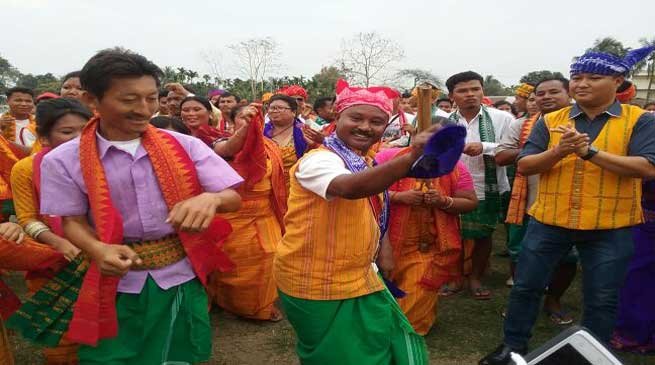 Kokrajhar
By Kanak Chandra Boro
The Rongjali Bwisagu or Rongali Bihu festival is being celebrated in different parts of Bodoland Territorial Council headquarters Kokrajhar.
As part of the celebration, the All Bodo Students Union (ABSU) celebrated the festival by organizing a open bwisagu at Kokrajhar District Sports Association (KDSA) ground today.
People, young and old in traditional attire were seen participating in the celebration singing and dancing to the beat of Bodo musical instruments like kham, jhota, serja, jotha.
People were seen making merry making celebrating the spring festival with pomp and gaiety singing and dancing.
Absu president Pramod Boro, while stressing the need to preserve the local culture and also extended his best wishes to the people.