Arunachal
RKMMS Organised Free Health Camp at Chamro Village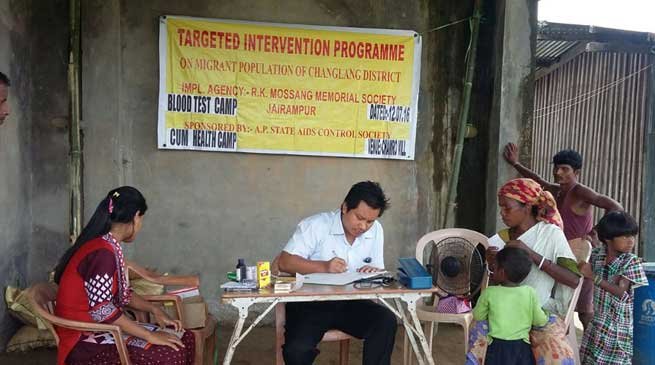 Jairampur
A free health check up  com blood test camp organised by  a NGO R. K. Mossang Memorial Society ( RKMMS ) at Chamro Village of Changlang district of Aruncahl pradesh on 12th July, 2016.
Large number of villagers participated in this day long camp of general health check up and free blood test.  Conducting of this type of health Camp  is a part of Society's Targeted Intervention Programme on Migrant population of Changlang district. A total 74 nos patient examined in this day long free health camp.
Dr Achu Chena , Medical Officer of Community Health Center, Jairampur attended the Patients. Frees medicine also distributed among the patient came from different part of the village.