North East
Ramakrishna Mission Charitable Dispensary gets Modernized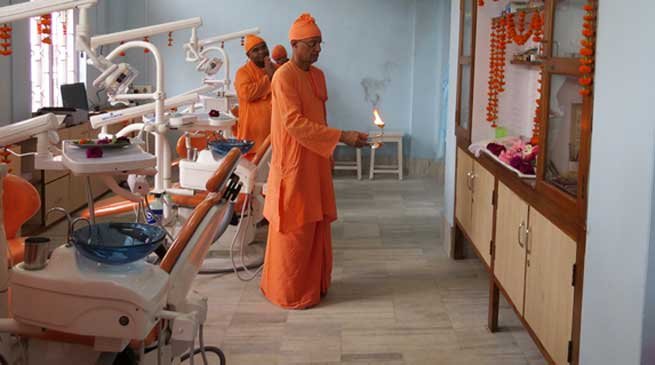 Shillong
The most popular Dental Department of Ramakrishna Mission Charitable Dispensary which is being Modernized  and technically upgraded was inaugurated on Monday by Swami Purnananda, Senior Monk, Ramakrishna Math, Belur Math, WB.
The programme started this morning at8:30 am in presence of Swami Achyuteshananda, Secretary, Ramakrishna Mission Shillong, Swami Vedasarananda, Assistant Secretary, Doctors, Para-Medical Staffs and large number of patients.
With this re-opening of the Dental Department along with digitalization of the registration system, Pathology, X-Ray and other Departments the Charitable Dispensary is now fully technically upgraded with all kind of facilities, informed Swami Vedasarananda.
He said, now with the modern equipments introduced in the Dispensary, human error would be minimized. Speaking on the occasion Swami Achyuteshananda said, this Charitable Dispensary is rendering un-interrupted service to the poor and needy people of the state since 1950s, when there was no such service in the locality.
Swami Purnananda spoke on dedication of the doctors without which any kind of infrastructural development will be meaningless. Programme ended with words of gratitude by Br. Chetan Maharaj.