Itanagar
PWD starts Pavement renovation of colony road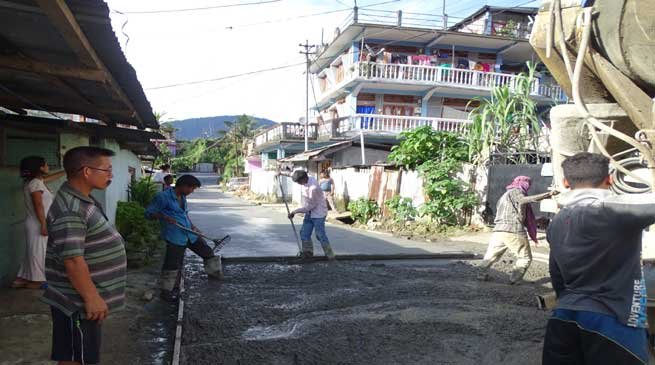 Itanagar
The PWD capital Division started renovation of C II colony road which is one of the worse colony road. The renovation work starts after several persuasion by the local resident to IMC and local MLA and PWD.
The PWD Assistant Engineer Tadar Bhupen have assured to complete the road as weather is fine and would felicitated the local for smooth communication and asses to their resided comfortably.
Er Bhupen further appeal the local resident not to carry their vehicle for few days and let the pavement dry for some days so that it is last long. He also appeal to maintain the road for safe drive for future use.