North East
PRRS Outbreak in the Mizoram-Myanmar Border, 1860 pigs have died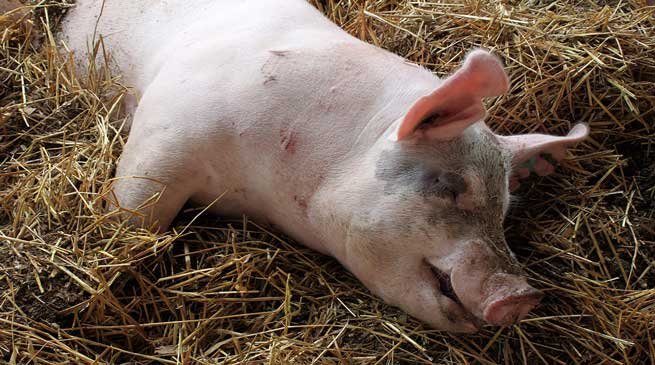 Aizawl
At least 1,860 pigs have died in the Mizoram-Myanmar border Champhai town and surrounding villages since the outbreak of the Porcine Reproductive and Respiratory Syndrome (PRRS) five weeks ago, Champhai Pig Owners Association president K Zamlova on Wednesday said.
Zamlova said trenches have been dug by the Young Mizo Association (YMA) with excavators for disposal of the dead pigs.
State Animal Husbandry and Veterinary department officials have confirmed that samples of pigs collected from Champhai were found, after tests in the laboratories, to be positive of PRRS.
In a meeting convened by the Champhai Pig Rearers' Association on Wednesday, over 400 people engaged in piggery demanded compensation for the deaths of the pigs and also urged the government to prohibit import of pigs and piglets from neighbouring Myanmar where PRRS was reported to have been prevalent since February 2011.
State Animal Husbandry and Veterinary Secretary K Lal Nghinglova told PTI that members of the Rapid Response Team were rushed to Champhai today after laboratory tests confirmed the PRRS outbreak in the district.
"The district magistrate of Champhai was asked to issue prohibition of inter-village movement of pigs, import of pigs and piglets from Myanmar and also bury all dead pigs immediately," Lal Nghinglova said.
He also said veterinarians were sent to southern Mizoram's Lunglei and Lawngtlai districts where a number of pigs were taken ill and were having almost the same symptoms as those in the Champhai district.