Arunachal
Preservation is Essential for Maintaining Our Distinct Cultural Identity- khandu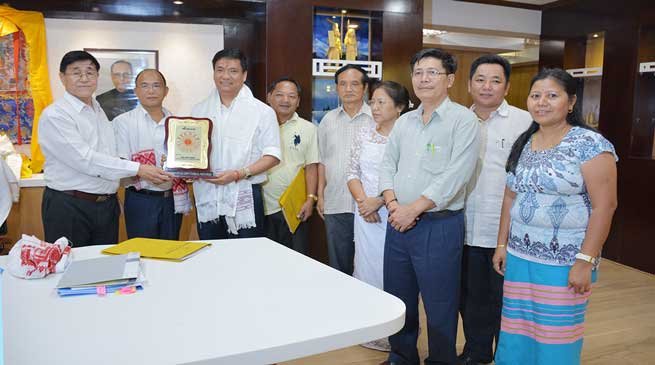 Itanagar
Arunachal Pradesh chief minister Pema Khandu said that the preservation is essential for maintaining our distinct cultural identity this rich heritage must be passed on to the younger generation, in a meeting with executive members of the Indigenous Faith & Cultural Society of Arunachal Pradesh (IFCSAP) here today.  Khandu underscored the importance of the rich cultural heritage of indigenous communities of the state and called for its propagation as well as preservation.
IFCSAP, led by its Advisor Y D Thongchi, President Dr Ligu Tacho and Secretary General Bai Taba briefed the Chief Minister about the 5th Edition of the State Level Indigenous Youth Festival proposed to be held at Tezu during November first week later this year.
Lauding the efforts put in by IFCSAP in preservation and promotion of indigenous culture through its various endeavours, Khandu welcomed its decision. He said the festival would be a great platform to protect, preserve and promote traditional art, culture and indigenous faiths of Arunachal tribes and pass it to the next generation.
The IFCSAP leaders explained that besides preservation and promotion of indigenous faith and culture, the festival aims to promote brotherhood, fraternity and national integrity.
They also informed that competitions in various events like traditional folk dances, folk songs, indigenous musical instruments, traditional sports and literary, etc would be part of the festival, which would be participated by about 5000 delegates from all over the state.