National
Popat Beggar donate 1.15 lakh for Pigeon Tower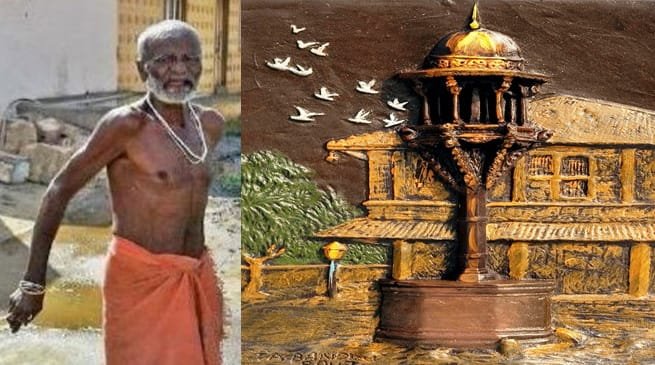 Bhuj
POPAT a  mentally-challenged beggar, has spent nearly 40 years beneath the famous chhatris dedicated to valiant Rajput warriors of Kutch, will now have a pigeon tower (chabutro) created to honour him, because he donate 1.15 lakh for Pigeon Tower.
Popat the beggar has been visiting the Biharilal Mahadev temple since 1973 where he is offered tea daily.  While Popat may not be able to even identify coins and notes, he never forgets to pay to temple priest Mauni Baba, who has maintained a separate account of  his contribution and it has swelled to Rs 1.15 lakh," said Mauni Baba of Biharilal Mahadev temple.
Mauni Baba now decided to immortalise the beggar's contributions to the temple by engraving his name on the pigeon tower as the donor.
Popat, who loiters around town, spends most of his time at Dhobi Talan near the royal chhatris. Recently, some kind hearted people arranged for his eye surgery that was performed by a Bhuj opthalmologist, Dr Sanjiv Upadhyay.
Chabutros are a common sight in villages across Gujarat, and have a deep sociological and religious significance. These are concrete towers a few feet high, with enclosures where birds can nest in niches.
According to locals, Popat never forgets anyone who gives him money. Unable to speak, he emits screeching noises as sounds of recognition.