National
PM Narendra Modi dedicates Paradip Refinery to the nation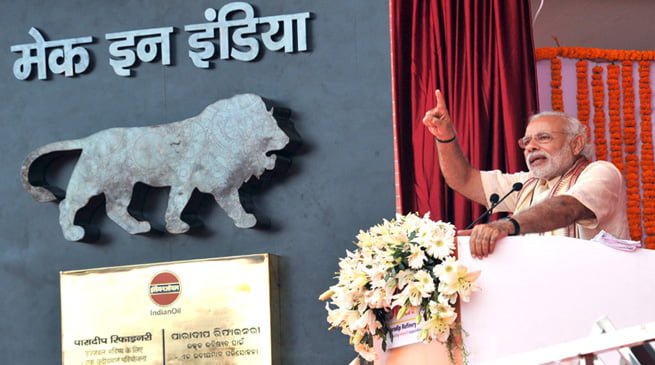 Paradip
The Prime Minister, Shri Narendra Modi, today dedicated the state of the art Paradip Refinery in Odisha, to the nation.
Addressing the large gathering on the occasion, the Prime Minister said he appreciated the participation of a such a large number of people in an official programme related to development.
Remembering former Chief Minister of Odisha Shri Biju Patnaik, the Prime Minister said Paradip will now become "Vikas Dweep" – the island of development for the people of Odisha. He said youth would benefit from employment opportunities, and poor women across the country who depended on firewood for fuel, would get access to LPG.
Shri Narendra Modi said Government initiatives such as Mudra and Start Up India are benefitting the youth of India.
The Prime Minister, who visited the Main Control Room and the Indmax Unit built with indigenous technology, before arriving at the inauguration venue, said the Indmax production capabilities at the plant are an illustration of the Make in India initiative.