Arunachal
PLA incursion in Arunachal Pradesh, Indian Army chases intruders away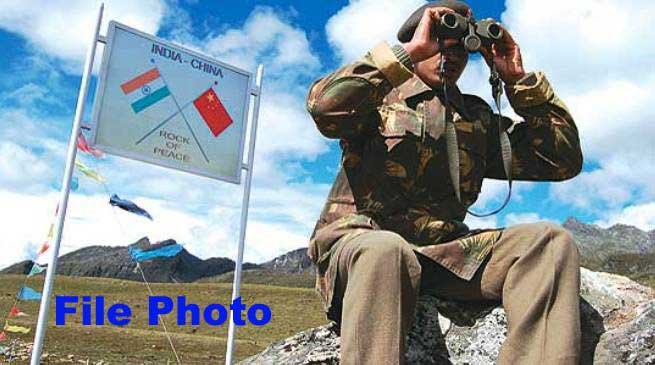 Itanagar
Once again China's nefarious designs for Arunachal Pradesh has manifested itself in the form of incursion from the Indo-China international Border into Arunachal Pradesh by the People's Liberation Army (PLA). Although the intruding forces eventually withdrew, it was not without
China has always remained adamant in its refusal to recognise the MacMohan and asserts that the demarcation of the Indo-China international border is yet to be done.
Following this incursion, Minister of state for Home affairs Kiran Rijiju held a special meeting with airforce and army officials in the Gajraj corps headquarters located in Tezpur, Assam.
The incident took place in 9th September, 2016 when PLA troops entered into Indian territory in the Plum sector by crossing the Actual Line of Control situated 94km from Changlang district in Arunachal Pradesh. It has been reported that the intruding PLA troops set up camp in Indian territory and even pelted the Indian border with stones. However, they were chased away by Indian Army and ITBP on 13th September after locals reported the incursion to them.
Following the incident, The Indian Army has issued the following statement, "There are mutually identified disputed area astride the LAC. Fish Tail is one such area where the incident occurred. In this area both Indian and PLA conduct patrolling and there are incidents of face off. The incident being reported is one such face off which has been resolved through established border management mechanism. The PLA patrol has gone back. There is no truth in claim of PLA setting up camp and staying put. BMP to be held on 01 Oct is an annual ceremonial BPM."
China has long claimed territory in Arunachal Pradesh which has been repeatedly rejected by both the people of Arunachal Pradesh and the Indian Government. During the 1962 Indo-China war, Chinese troops even managed to reach the outskirts of Tezpur via Arunachal Pradesh but were eventually pushed back and repeated Chinese incursion into Indian territory has been occurring ever since. China also denies any claims of encroachment into Indian territory every time PLA forces are pushed back from Indian territory by the Indian army.