Itanagar
Photographers can also promote tourism in Arunachal- Pema Khandu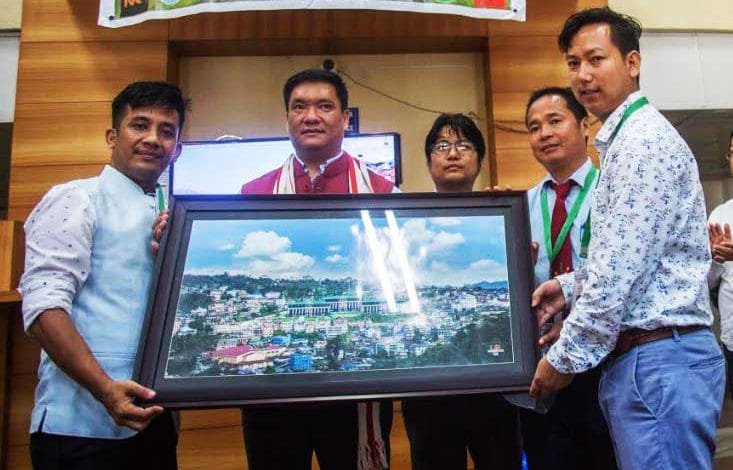 "Photographers can become leading promoters of tourism while archiving the rich culture and scenic beauty of Arunachal Praesh, said Pema Khandu.
---
Itanagar
Chief Minister Pema Khandu urged photographers and videographers of the state to document the rich cultural heritage and natural beauty of Arunachal Pradesh and showcase it to the world.
"You can become leading promoters of tourism while archiving the rich culture and scenic beauty of the state," Khandu said after inaugurating an exhibition put up by the Arunachal Photography Club (APC) at the Civil Secretariat here to commemorate the World Photography Day.
The Chief Minister asserted that tourism is one sector that can change the economy of Arunachal Pradesh and said there's no better way to lure tourists than professional portrayal of the state's unique culture and places through pictures and videos.
Reminding the Prime Minister's call to everyone to visit once a year at least 15 destinations within the country, while specifically mentioning the North East, Khandu said it would boost tourism like never before in the region.
He appreciated APC for being state's only premier and registered organization of photography, whose members hail from various backgrounds and professions.
"Despite being indigenous to the state, many of us do not know much about other tribes and places. I congratulate members of APC, who voluntarily are spreading awareness and bridging the gaps through their creative works," Khandu said.
He assured the government's support and cooperation to the endeavours of the APC in promoting Arunachal as a sought after destination.
Inaugurating a website (under construction) of APC, he felt it would provide a superb platform for both amateur and professional photographers of the state to not only showcase their works to the world but also earn by selling their art works to prospective buyers worldwide.
"It's in fact time that our youths take up photography as profession. The world is wide open and sky is the limit for creative arts when taken up as a profession," Khandu pointed.
Giving a brief about APC, its President Bengia Mrinal informed that the Club was established in 2014 powered by few enthusiasts, hobbyists and amateur photographers from different backgrounds like doctors, engineers, bankers, entrepreneurs, etc and few unemployed youths. The Club now has 34 registered members from across the state.
"The idea of having a photo exhibition to mark this day at the State Civil Secretariat is to showcase the beauty of Arunachal to our top government officers and officials as they are the decision-makers of the highest level," Mrinal added.
Meanwhile, the Chief Minister gave away prizes to the winners of a photography contest organized by APC to mark the occasion. John Taru Habung bagged the first prize while Moge Riba and Jaju Pulu were the 1st and 2nd runners-up respectively. Tadar Jamja received the Jury Choice Award for a cute photo of two kids with a waterfall in the background.