National
PA Sangma tallest political leader from North East India: Kiren Rijiju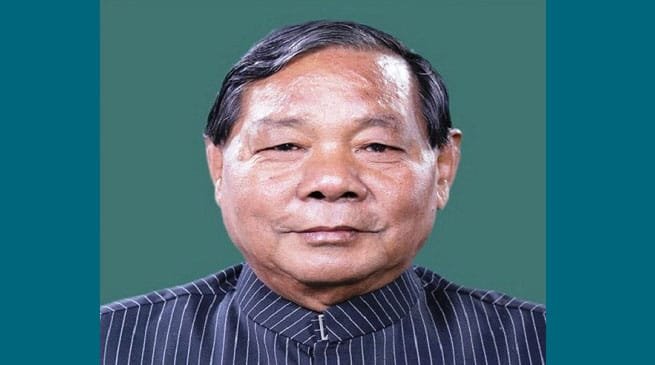 Tura
The Union Minister of State for Home Affairs Shri Kiren Rijiju paid last respects to the former Speaker of the Lok Sabha, Shri PA Sangma in his hometown Tura in Meghalaya today. He was accompanied by Dr. Jitendra Singh, Union Minister of State for Development of North Eastern Region, and Shri Sarbananda Sonowal, Union Minister of State for Youth Affairs and Sports.
Paying homage to the departed leader, Shri Rijiju said Purno Sangma was the tallest political leader ever from the whole of North East India and one of the best Speakers of the Lok Sabha. He was popular among leaders of all political hues and as Speaker of the Lok Sabha, Sangma-ji enjoyed equal confidence and trust of both the treasury and opposition benches, conducting the proceedings with his sharp wit and humour. He will continue to be a role model for the emerging political leaders not only from the North-Eastern Region but for entire country for a long time to come, Shri Rijiju added.
Dr Jitendra Singh described Shri Sangma as the first visible face from Northeast after independence, to have made his presence noticeable across the country. He said that as DoNER Minister, he kept in regular touch with Shri P. A. Sangma who was a great help as a knowledgeable resource person on Northeast related issues.