Itanagar
Our tradition is our culture-Kafa Bengia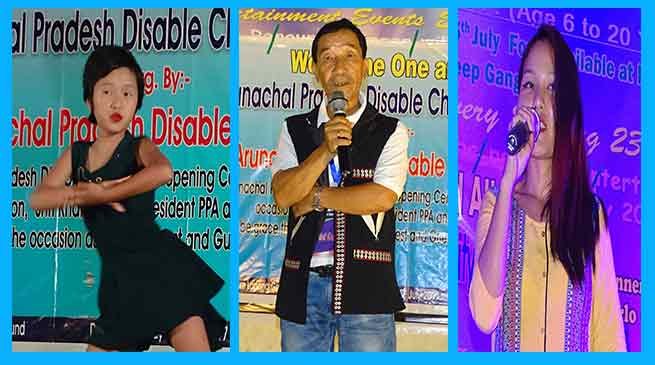 Itanagar
Our tradition is our culture said former Minister and PPA President Kafa Bengia while addressing the 5 day Arunachal Pradesh disable charity event-2017 at Nyokum Lapang ground here today.
Kafa Bengia addressing the function as chief guest said that our youths  mind is diverted by western culture which is not a good sign which shall affect out cultural and traditional value as well as our civilisation. We need to preserve the ethos of our society which our forefather have given to us.
He said that disable are due to some reason and they are also a part and partial of our society and they should also not treated as second man. All preferences and reservation need to be given as per their qualification and ability.
He appeal one and all to support the persons with disabilities as they can also learn to earn for their family and give then his full support and assurance in need.
Organising Chairman Bamang Doro also address the gathering as deliberated the reason for constituting a separate organisation out of Arunachal Artist Forum. He lauded the audience and artist to participate wholehearted so that the general people may also understand their mindset
The first day of the function witness many cultural event which include singing and dancing and various numbers by different artist which include Assam Idol-2017 1st Runners Up Gobin Payeng, Arunachal Idol-2015 1st Runner-up and Hills wood and J2 movie singer Anu Mra, Nyishi Idol-2017 2nd Runners-up Bamang Ama, Professional singers Dev Taid, Sivani Rai and others.
The Arunachal Pradesh Disabled Charity Event-2107 was organised by Arunachal Pradesh Disabled Artist Forum (APDAF) which shall continue till 29th July 2017 in which all cultural events competition, Ramp dance competition