Arunachal
One More Death Due to Storm at Khonsa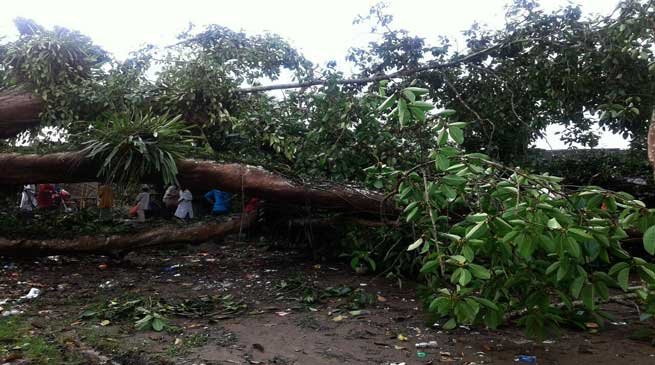 Itanagar
Chief Minister Kalikho Pul has condoled the death of one more person at Khonsa due to cyclonic storm early this morning at Khonsa. He express deep concern and sympathy for the bereaved family.
The Chief Minister has announced an ex-gratia relief of Rs 4 lakhs to the next of kin of the diseased family and to the injured person as per norms.
It is reported that at around 3.30 am this morning due to cyclonic storm an ecylipotus tree fell in a kutcha house in club colony of Khonsa town and killed one person named Jubir Ahmed- 21years s/o Ali Ahmed and injured another person Md. Taslimuddin-18years s/o Md. Aklash-muddin of Assam, both working as private labour. The injured person is admitted to District Hospital and his condition is said to be normal. Apart from this, 2 nos of Govt. quarters and 2 nos of private kutcha houses was partially damaged. Many trees have been uprooted in the town area and power line snapped in many location and the restoration work is on progress.