Sports
NYCS to organise 'Athletic Talent Hunt'
ADVERTISEMENT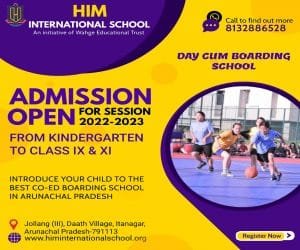 Itanagar
National Yuva Cooperative Society (NYCS) and Gas Authority of India (GAIL) will organise a 'Athletic Talen Hunt' to spot, screen, select and hunt the young talented athlete for the track events of 100mts, 200mts and 400mts across the state under the age category of 11-14 years and 15-17 for both girls and boys separately, informed Gyamar Kassung, who is the Coordinator of the event.
Kassung informed that, the under – 17 Athletic talent Hunt 2017 will be held at Sangay Lhaden Sports Academy (SLSA) Chimpu and which will start from 10th Dec. It is an introductory grass root talent hunt targeted for 2020 and 2014 Olympic, he added.
NYCS has robust plan to conduct the district level trial events at Itanagar as nodal district head quarter of the state with the slogan of "Preach, pursue, promote sports" to spread love for sports culture in the state.
This would be the third edition and last year almost 350 participated in the talent hunt and among it around 6 boys were sent to Guwahati for further training and expected more turnip this time, Kasung said.
We want the students drop out and young talented boys and girls to bring pout their talents in various categories of NYCS. Sports lovers should not hesitate and worry for the expenses as of the candidates participating will be provided training, transportation, food and shelter  and would be fully sponsored including the guide by NYCS, he added.
This platform will give a long way in getting the talented youths of the state in the field of athletic and assured to take care of their training, he added.