North East
Northeast organic products to be showcase all over India- Dr Jitendra Singh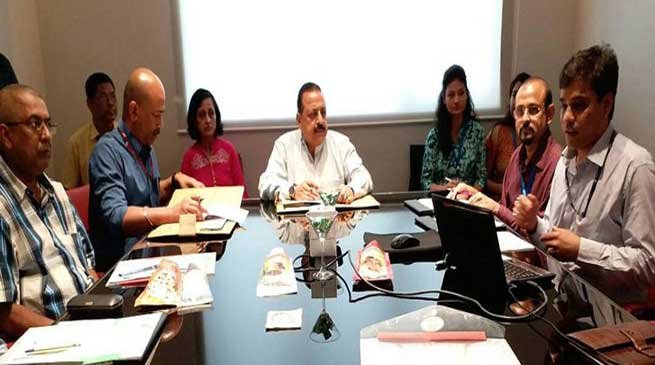 Guwahati
The Ministry of Development of North-Eastern Region (DoNER) will make suitable arrangements for showcasing the Northeast organic products all over India. This was stated by Union Minister of State (Independent Charge) for Development of North Eastern Region (DoNER), Dr Jitendra Singh in a meeting of NERAMAC (North Eastern Regional Agricultural Marketing Corporation) at Guwahati on Friday.
He informed that an initiative in this direction has already begun with the opening up, recently, of a Showroom-cum-Restaurant bearing a common brand name "ONE" (Organic North East) at Dilli Haat in New Delhi.
Dr Jitendra Singh said, it is under the present government that Sikkim was declared as the first "Organic State" of India and a roadmap for developing the entire region as an organic hub of India has been envisaged.
Emphasizing on the importance of developing the agri-horticulture ecosystem of Northeast, Dr Jitendra Singh said, NERAMAC must take up the responsibility of carrying forward this mission and build a modern dynamic marketing apparatus for the purpose.
 He said, in the absence of organized "Mandis" in most parts of the North-Eastern region, one of the priority activities of NERAMAC should be to act as an aggregator of agri-horti produce in the region, particularly when 80-82% of the agri-horti produce from the region happens to be organic in nature.
Dr Jitendra Singh said, people in other parts of the country are yet to be introduced to the rich and exclusive organic produce of the North-Eastern region and once this happens, they would spontaneously come looking for it. This will not only give a boost to trade and business, but also create opportunities of livelihood, he said.